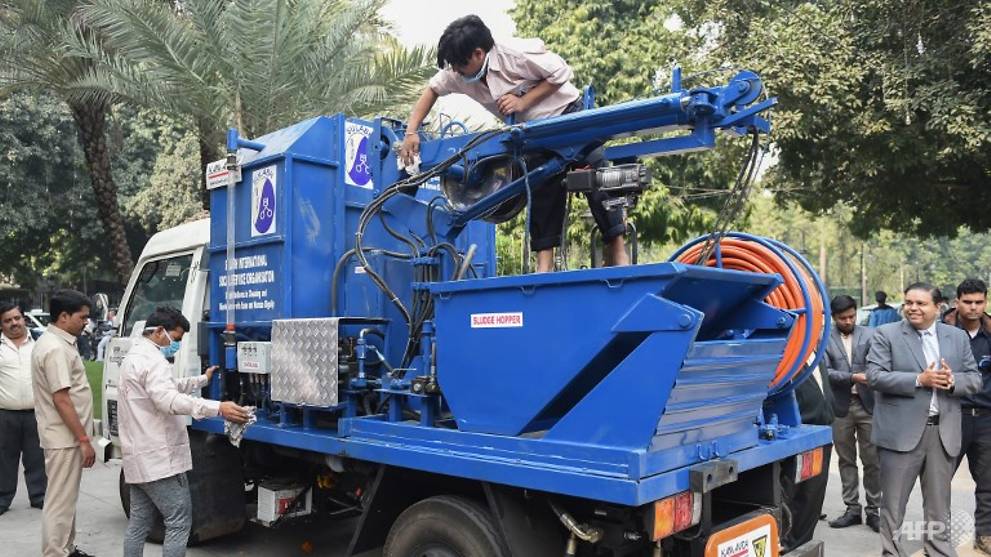 [Global Network Comprehensive Report] Every year, there are hundreds of urban sewers in India, "掏 工 工 & & & 失去 失去 失去 失去 失去 失去 失去 失去 失去 失去 失去 失去 失去 失去 。 。 。 。 。 。 。 。 。 。 。 失去 失去 失去 失去To help solve this problem, a non-government agency in India dedicated to improving health services and environmental clean-up has recently launched a sewer cleaning machine. The machine was officially unveiled on November 19th, World Toilet Day.
According to Agence France-Presse reported on November 19th, in India, there are thousands of low-caste Indians doing this. The dirtiest work in the world, they remove and unravel untreated human waste in the sewers. According to data released by the Indian Health Service "Surabu International", more than 1,300 squatters have died of suffocation in the past three years.
According to reports, the country's male faeces were called "hands-on squats" because they used their hands to clean the excrement in the pipes without any protective equipment or masks.
This cleaning machine, launched by Surab International, is able to inject high-pressure water into pipes and sinks, and then use the mechanical collection bin to collect excreta through ground operations. In addition, the remote control inspection camera is also capable of generating high resolution images of the sewer system.
& ldquo;Surabu International" Founder Bandeshwar • Patak said that forcing humans into the sewer is "human" "depreciation". He said: "We often hear the tragedy of sewer workers losing their lives. This machine can safely clean up the waste in the sewer, which will gradually make the artificial manure excess. With this machine, we hope that no more dykes will die in the sewers. "
According to reports, Indian parliamentarians passed several bills in 2013 to abolish the old regulations on artificial manure. However, many shovel workers are still doing this work through subcontractors. Although the regulations were gradually abolished, women in rural India "squatters" still used the basic tools to clean up the original non-flushing toilets.
Bandeshwa • Patak has also launched a huge Indian toilet bucket to raise the public's awareness of hygiene in the country. According to reports, there are about 150 million households in India without separate toilets. (Internship Compilation: Huang Yaqiong Reviewer: Tan Liya)